Kagami Biraki
JASC Tohkon Judo Academy
4427 N Clark
Chicago, Illinois
United States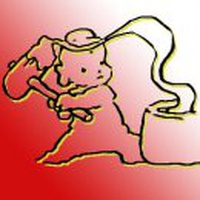 JASC - Japanese American Service Committee
Presents:

Kagami Biraki
Saturday, January 9, 2010
JASC, 4427 N. Clark St.

Celebratethe New Year with an Oshogatsu tradition: join Tohkon Judo Academy and friends to pound mochi (sweet rice cakes) the old-fashioned way. Guestsare treated to complimentary mochi, a performance by Tsukasa Taiko aswell as a Judo demonstration an... d a potluck... fellowship luncheon.FREE admissionFor more information on the event, please email jascinfo@jasc-chicago.org or call 773.275.0097.

intrepidmouse . Last modified Jul 09 2010 12:13 p.m.
---